La Belle Farm is one of only three Foie Gras producers in the United States. Located on a beautiful 43-acre farm in Sullivan County, NY, the company has been in operation for 20 years. It currently produces 182,000 ducks per year for high-quality Foie Gras and other superior duck meat products.
What makes La Belle Farm Foie Gras stand out from other U.S. and foreign products? It's the unique Foie Gras growing process that yields excellent taste and renders off less fat than competing products. It's the main reason top chefs and gourmet restaurants seek out La Belle Farm Foie Gras. Its sweet and supple taste provides them with a point of differentiation in the marketing of their menus and product lines.
La Belle Farm is continuously refining its farming practices. The entire staff is committed to developing farming innovations and techniques that support efforts to be gentle on the animals while producing the finest products in the world. La Belle Farms operates under the strictest of sanitation, welfare, and supervision guidelines.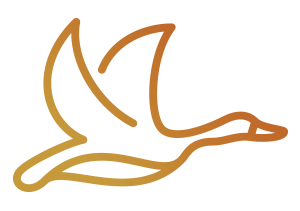 Meet Our Mentor and Co-founder of LaBelle Farms
In 2000, Herman Lee established LaBelle Farms along with Nelson and Hector Saravia. Herman's story follows that or so many of the team that makes up the LaBelle Farms family.

In the early '70s, Herman came to America to find his American Dream. By 1977 he was working at the family garment factory while getting an education at the Fashion Institute of Technology.

In 1984 Herman moved to Ellenville and began an egg operation with over 15,000 laying hens. Herman learned a lot from this experience and it provided the foundation needed for the next leap which he took in 2000 when he founded LaBelle Farms with Nelson and Hector Saravia.
Our Products
We believe quality products come from well-cared-for ducks. That's why we grow our own corn and soy, ensuring our ducks receive the freshest, best quality feed. We never use antibiotics, choosing to rotate our flocks through different locations, allowing us to pressure wash and disinfect their spaces on a regular basis. Our ducks are kept in well-ventilated, climate-controlled barns, where they have plenty of space to roam with access to free-standing food and water.
VIEW PRODUCTS
Our Distributors
Our distributors process our raw products and package them for some of the world's finest dining establishments. Chefs working in USDA-inspected kitchens develop and refine exciting new products that many end customers claim "taste like no other." From buttery foie gras to savory magret duck breast, taste the La Belle Farm difference. Our distribution network extends to every state, as well as Canada and Mexico.
VIEW DISTRIBUTORS